DAE goes UK 2023
Last February DAE had the chance again to travel across the canal to visit the UK.
During the whole week, we took our students to visit some of the biggest game and VFX companies in Brighton and London. Not only to get a look behind the scenes, but to be inspired and to discover what it takes to work in the industry.
From work pipeline presentations at Studio Gobo, personal talks with Hangar 13, Q&A's at Meta to experimenting real life camera setups in Epic London Innovation Lab.
And do believe that there was much, much more experienced during those days!
In between the serious business, it was also important to get a sniff of the UK-life and wander around the cities. Our students visited their favourite shops, discovered new places, lost their voices at karaoke bars, even took a tour inside the world of Harry Potter and had the chance to meet our DAE alumni at the pubmixer at the end of the week.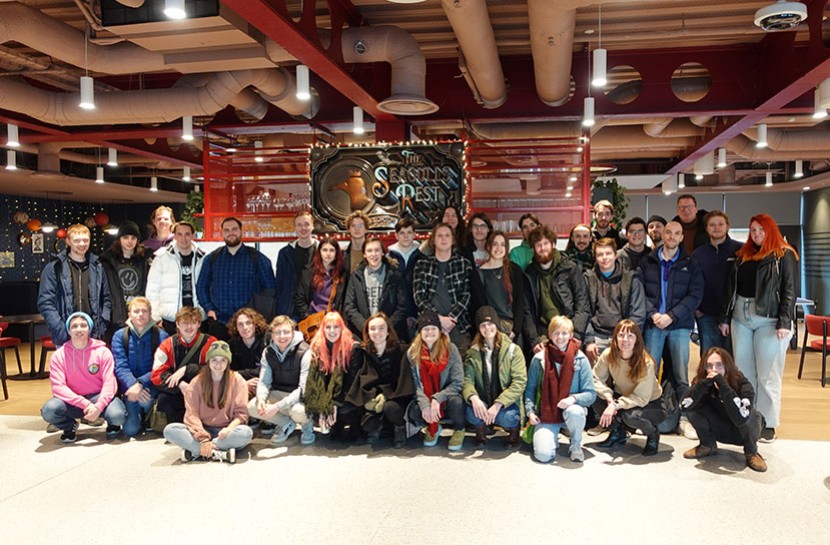 To sum up it was a great first trip of the year thanks to our students!
We do want to thank all the companies that welcomed us:
Brighton
Unity Brighton | Studio Gobo | Electric Square | Hangar 13
London
Rocksteady Group | Industrial Light & Magic | Meta | Staffordshire University | Epic London Innovation Lab | CCP Games